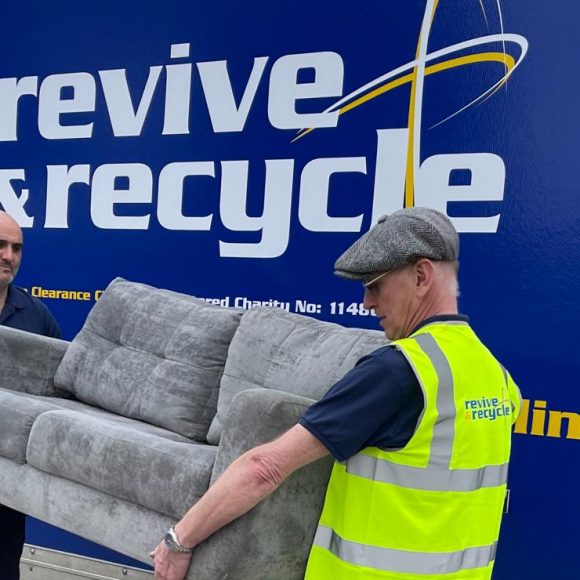 Revive and Recycle was established in 2010 with a simple cause…to Revive peoples hopes and reduce landfill waste in the process.
We undertake full and partial house clearances. If there are items we can re-use for our charity then usually we can offer a free collection service for these items, although in some instances we may ask for a call out charge just to cover our costs to send a team out for collection. Any items we can't re-use, we can still remove but would need to charge for this part of the service. Please get in contact with us to see how we can best assist you.
We work alongside organisations such as Shelter, Crisis, Age Uk, Social Services and many more. We identify less fortunate families and individuals and simply give them free items when they are re-housed.
By passing on items , we are reducing the waste generated from house clearances , waste that would otherwise end up in landfill sites.
We believe that we all have a part to play in helping each other through Love and that we all have a part to play enjoying, not destroying, the wonderful planet we have been given in Creation.
If you need help with a house clearance, have items to donate, rubbish recycled, or know of anyone that may benefit from free furniture, please do get in touch…we'd love to help.
We are a UK charity, registered with The Charities Commission.
The concept is easy… 
REVIVE AND RECYCLE… as straightforward as that!