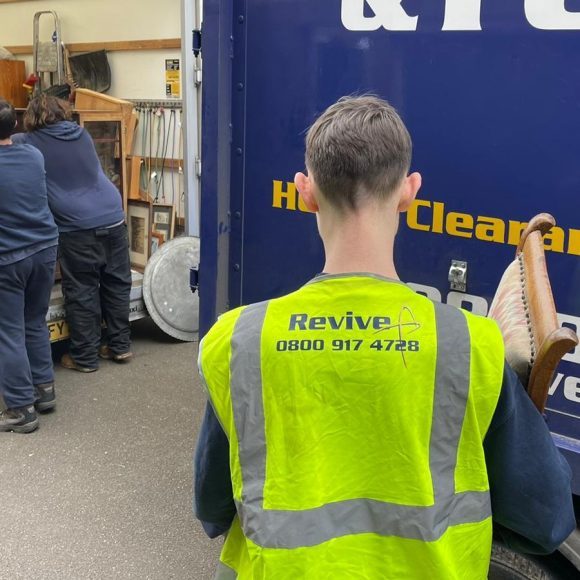 We are a family run organisation that have been carrying out clearances of Houses, Flats, Properties and Commercial properties for over 27 years and are fully insured, registered and able to clear your property.
We undertake partial and full house clearances , salvaging and re using what we can and recycling the items that we cannot. We collect all items that we can re use free of charge and only charge our actual costs for any recycling element. 
If we can re use all of the items in the house clearance then we carry the task out free of charge. If we can re use some, but not all of the items, then we only charge partial costs and if we cannot re use anything, the we charge accordingly. In short, the more we can re-use from your house clearance the less you will pay.
As a NFP ( not for profit) organisation, any costs charged are our actual costs only.
We recycle around 90% of the items we clear either by donating it to needy households for FREE or by utilising only registered recycling centres.
We attend your property and will agree the specification for your clearance requirements with you free of charge, submitting full written quotations for approval.
Our House clearance and rubbish clearance can be carried out for private households or landlords, housing associations, councils, corporate too.
We offer safe, effective and cost effective clearances that are often much cheaper than any competitor due to use taking items from clearances FREE of CHARGE that we can use for our charity.
We provide Method Statements for the safe clearances of items. Risk Assessments can be provided and agreed. Survey for your clearance requirements are carried out FREE.
If you have a property that you would like us to clear please fill out the form below: