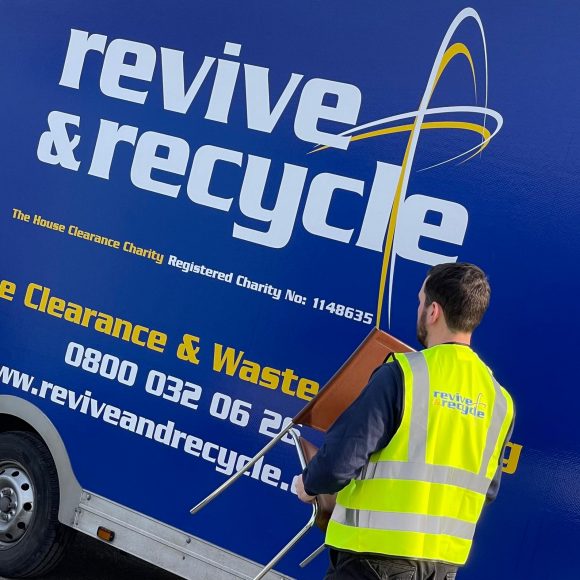 Find out what people we have helped, and people who have helped us have to say about Revive and Recycle
Those that we have helped say:
I cannot thank Revive and Recycle enough. I was introduced to them via Crisis after being homeless for 3 years. They have supported me with free furniture, financial support , a friendly voice at the end of a phone and ive even done some days helping them collecting furniture. Truly a blessing.
My social services put me in touch with this amazing charity. In no time at all the had listened to my needs and delivered me some amazing furniture. My lovely liitle flat looks amazing thanks to them.
Words fail me. Does anyone give people things for nothing these days? This great charity and these wonderful Angels do....i am still stunned that they wanted nothing in return for helping me with a sofa, bed, wardrobe, drawers and so on...amazing . Big thank you
Thank you so much for the help. I am a single mother that escaped an abusive relationship and had to move quickly. These guys furnished my new home for me and my children and i am so grateful. Big hug
Those that have helped us say:
A wonderful servcice but very caring and helpful people. They cleared my late mothers house with consideration and care. We were so glad that the furniture would help others and not end up in landfill. Top class and much recommeded
Wonderful fast clearance service by lovely lads on site. Couldn't help enough and glad the items would be well used.
Awesome helpful service. The team went above and beyond, clearing all of the rubbish left over after their colleagues had removed all of the re useable items. Clear email communications from the office too. 5 star service all round. Bravo !
Cant say enough or praise enough!!!! really helpful and smooth service after a family death. Cleared everything, swept up, left tidy and used as much as they could. So pleased to have found you guys and thankful for everything you did.
2nd time i had to use this charity's service sadly. If possible, they were better the 2nd time which is saying something. Helpful, professional, prompt, and they re use as much as they can giving it to homeless. What a service.